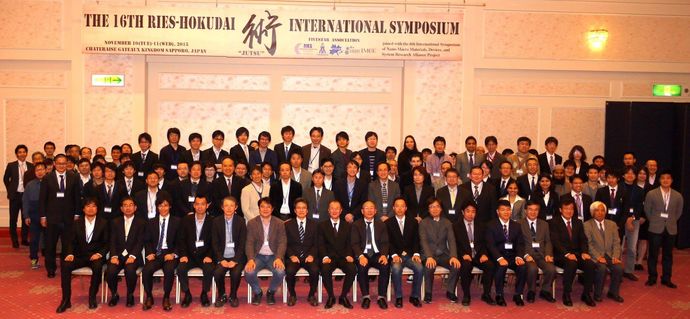 Plenary Lecture

Tomokazu IYODA

(Tokyo Institute of Technology)

Hideo OHNO

(Tohoku University)

Invited talks

Session1: Advanced optical measurement for structural and functional analysis

Che Alex MA (Academia Sinica)
Ken KOJIO (Kyushu University)
Hiroshi UJI-I (Hokkaido University / KU Leuven)

This session will provide an opportunity for interdisciplinary discussion toward the development of advanced optical measurement techniques for structural and functional analysis.

Session2: Engineering of functional materials for electronic devices

Sung Wng KIM (Sungkyunkwan University)
Masataka HIGASHIWAKI (National Institute of Information and Communications Technology)
Kiyoharu TADANAGA (Hokkaido University)

In this session, technologies to realize high-performance thermoelectric, power electronic, and electrochemical devices will be discussed based on material science together with their perspectives.

Session3: Strategies on biological science

Kwanwoo SHIN (Sogang University)
Masateru TANIGUCHI (Osaka University)
Takanobu YAMANOBE (Hokkaido University)

Recent researches related to artificial cellular structures mimicked living cells, analysis systems for biomacromolecules, and nervous system in living things will be presented and discussed together with perspectives of life science and biotechnologies.

Session4: Multidisciplinary viewpoints in applied mathematics

Shin-ichiro EI (Hokkaido University)
Yoshinobu KAWAHARA (Osaka University)
Zin ARAI (Hokkaido University)

From methods in hydrodynamics and machine learning, to the creation of computational methods for use in data analysis, the talks in this session illustrate the multidisciplinary nature of applied mathematics.