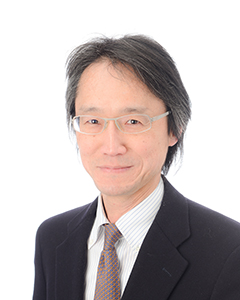 The Research Institute for Electronic Science (RIES) of Hokkaido University has more than 20 years of history. We have worked actively under the mission of developing new interdisciplinary fields. If the Research Institute of Ultrashort Waves, its predecessor, is considered, more than 70 years have passed since it was established. Since 2007, we have been participating in a nanotechnology network project for creating outcomes by sharing cutting-edge research equipment and facilities launched by the Ministry of Education, Culture, Sports, Science, and Technology (MEXT). We have been the hub of the "Hokkaido innovation creation nano-engineering and measurement support network" in this program and established nano-technology research center attached to the institute. In 2012, five years after the establishment, RIES was comprehensively reformed to have four departments attached to it, including "Photonics and Optical Science", "Material and Molecular Sciences", "Biology and Life Sciences", and "Mathematical and System Sciences". These departments and the "Green Nanotechnology Research Center" form the five pillars of the institute. We are making every effort to accomplish our missions.
At present, RIES comprises 16 research fields, each maintaining their respective high levels of activity. However, it is not adequate to state that our activities have been excellent from the viewpoint of a partnership with external organizations. Under such circumstances, in 2009, we gained a chance at participation in the "Network type cooperative hub for materials and devices," which was officially approved by the MEXT. We concluded an alliance agreement with the Institute of Multidisciplinary Research for Advanced Materials (Tohoku University), Laboratory for Chemistry and Life Science (Tokyo Institute of Technology), the Institute of Scientific and Industrial Research (Osaka University), and the Institute for Materials Chemistry and Engineering (Kyushu University). More than 400 joint investigations are being promoted every year in this hub. Many nationally significant complex issues are recently challenging to resolve without coalitions of different domestic and overseas universities and research institutes or vertical relationships with industries. Such a robust research network across Japan is crucial for the development of RIES.
We have concluded academic exchange agreements with universities in the U.S.A., Taiwan, China, and Europe for the international coalition. During these years, the value of joint publications is carefully evaluated. RIES, which aims to develop new interdisciplinary fields, regards internationalization and its outcome as urgent issues and intends to tackle these issues strategically. We will continue to transmit research outcomes actively to others. For example, we open the institute to the general public every June, a practice that is now spreading to other research institutes and centers of the university. The number of visitors exceeds 1,000.
Since the transition of national universities to independent administrative corporations in 2004, various measures have been taken to reform the university. In particular, the continuation of the affiliated research institutes is always re-assessed. However, the primary mission of the research institute indeed is to remain as an organization that pushes forward Japanese science and technology. Although operations of RIES, having both generality and specialty, might become increasingly complex, we continue to advance our activities while eliciting cooperation from senior associates with abundant experience. Your continued support and cooperation will always be greatly appreciated.